I previously looked at the issue of the Electoral Register forms – the first point in the information chain that feeds the electoral register. On a whim this morning, I printed a copy out – my intention being to take a closer look at the structure of the form and its layout to see if anything there might contribute to problems in the Electoral register. Attached is a graphic showing what I found….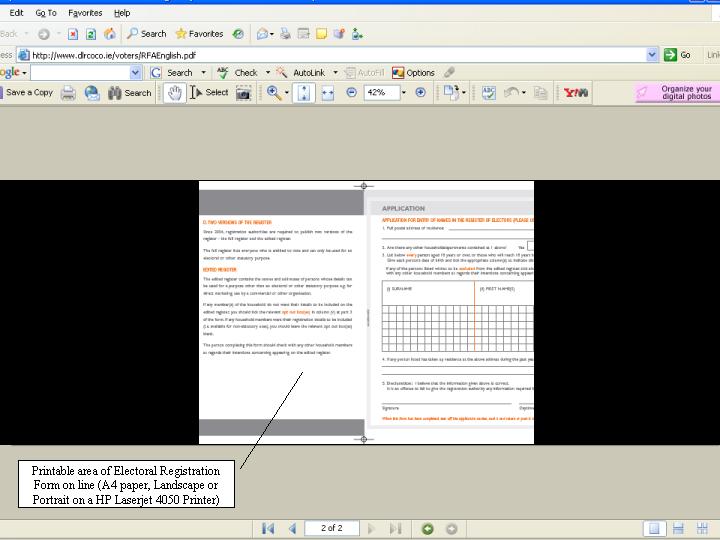 This form cannot be printed completely on a standard printer. The black areas show the sections of the form (instructions and data) that are missing when the form is printed on a standard office laserjet. The clear text area is what is actually printed, which is incomplete data.
I would have thought this should have been a basic acceptance test  for a downloadable form. As the downloaded form loses important data, it may in itself be contributing to the problem.
As it stands, my review of the structure of the Electoral Register form will now have to work off the PDF file.